We offer our Medela breastpumps at some of the lowest prices available in the US. Why pay more?
We offer you:
Numerous freeaccessories with this Medela breastpump
Free Fed Ex Ground Shipping, including insurance, tracking and delivery confirmation!
Authorized Medela™ Retailer for 6 years.
Providing RN Lactation Support Services since 1989
Features
The Medela DoubleEase™ Breastpump and CarryAll f offer the convenience of double pumping for mothers who need to pump during short-term separations from baby. The DoubleEase™ has an advanced motor design for quiet operation, and features more convenient selective controls, enhanced ease of use, and complete portability. The mother's comfort is ensured with the pump's Autocycle™ pumping action, which simulates a baby's nursing pattern. Adjustable vacuum lets mothers set the pump to a level that is comfortable and within safe limits. The DoubleEase™ can be operated by electricity or by two C batteries.
Ideal for moms on the go, the DoubleEase™ comes in a discreet, black CarryAll™ bag with an adjustable shoulder strap. The CarryAll™ features two storage compartments — one for the pump, accessory kit and transformer, and a second, insulated compartment which holds four breast milk collection bottles and three cooling elements (included).
Accessories included:
• Double Pumping Accessory Kit (2 breast shields and one set of tubing)
• 4 collection bottles with collars and lids
• Manual Breastpump Conversion Kit
• 3 Cooling elements
• 20 CSF™ Collection, Storage and Freezing breastmilk bags
• Built in cooler compartment to store your milk
• AC adapter
• Breastfeeding Information Guide
• PureLan™ 100 Ultrapure Lanolin Sample for sore nipples
• Bonus Pack of Super Absorbant Nursing Pads
Click here to order at our sister site, www.breast-pumps.com .
We have been an authorized Medela™ retailer for 6 years and providing RN lactation support services since 1989. We only offer New Medela™ Breastpumps and Breast Pump Parts and Accessories direct from Medela. Inc. Medela™ offers a 90 day manufacturer's warranty on the motor, pump parts and carrying tote.
Testimonials
"Just wanted to say thanks. I received my breastpump and everything is going great! It's is so comfortable and easy to use. Thanks for your prompt service and the little extra treat of the Mother's Milk tea and the disposable breast pads. The flavor of the tea is very unique and good!!" -D.R. -Missouri
"I can't say thank you enough for your personal and professional service. When I shop on the internet, it is sometimes quite impersonal. I appreciated you taking the time to return my phone calls and e-mails so quickly. It's good to know there is a really knowledgeable person on the other end of my phone line willing to guide me as I learn all about breastfeeding and expressing my milk for my baby. THANK YOU! -L. P. -Utah
"Thank you for your e-mail. We are impressed by the fact that you followed up on our order. We are very pleased with the product and your service." Respectfully,
M.H. and C. L. H. -North Carolina
Shipping, Handling and Ordering Information
Shipping rates overall have become more expensive and shipping with some companies has become less reliable. We strive to offer our customers services that are economical, efficient and reliable. It has been our experience that FedEx does it the best! Be sure to review our shipping and ordering information page for shipping and ordering details.
Will you please leave us a note when you order online via PayPal? When ordering, it is helpful for you to include a home and work telephone number and a valid e-mail address in the "Notes" section in PayPal so that we may contact you by e-mail or by phone when we receive your order.
Ordering with PayPal
Our shopping cart uses browser 'cookies' to hold the contents of your shopping cart until you are ready to finalize your order. You will need to have cookies enabled in your web browser. Please be assured that these cookies do not contain any of your personal information, and these cookies will be cleared when you finish your ordering on check out. If you are having problems with PayPal, please check to be sure your web browser has cookies enabled. Otherwise, we cannot process your order online with PayPal's shopping cart.
If you prefer to order offline...
If you prefer not to order online, just send us an e-mail or give us a call to order via phone or through the snail mail (AKA USPS). We understand that not everyone is comfortable with shopping online. Print out the page with the item you want and send us a personal check or a money order in the mail. We are happy to accept personal checks but understand that we need to wait 10 days for the check to clear our bank before we ship your order. With a money order, we usually ship the same day or next day. We're willing to work with you and really appreciate your business!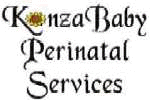 We use SSL technology to assure a secure shopping experience.
KonzaBaby Customer Service
785-539-1996 office
785-317-2485 mobile
Medela Customer Service 888-633-3528
Updated 05/26/2003
Copyright 1998-2003 KonzaBaby. All Rights Reserved.