We accept the following payment methods for online orders via a secure server:

Website Features:
Breastfeeding Articles and Links
Breastfeeding Support Services
Comments from our Clients and Visitors
Birth Photography and Videography
Services We Offer at KonzaBaby
Shipping and Ordering Information
Tails of a bovine midwife-Maurenne's Cow/Calf Stories
Contact Us:
Do you have questions about any of our products or services? Please contact us!
Phone: 785-539-1996
Fax: 508-302-8165
E-Mail: griese@networksplus.net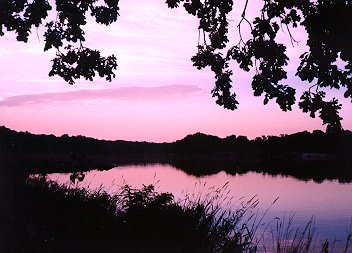 We are located just a few miles east of Manhattan about 3 miles off of US Highway 24, very close to Pottawatomie State Lake #2 (pictured above). If you are a local customer or client, we are able to provide home delivery of products...just ask!
You are also welcome to stop buy and pick up your products but please call first. We are not easy to find so I do not want you going on a wild goose chase across the Kansas prairie! Because we are a home business, we respectfully request that you make an appointment by phone or by e-mail before dropping in.
Mailing Address: 5627 Elbo Ridge Drive, Manhattan, KS 66502-8815
Updated 02/08/2001
Copyright 1998-2000 KonzaBaby. All Rights Reserved.
Photo Used with Permission. Copyright 1998,
Alicia M. Bartol