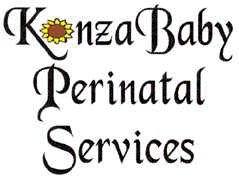 Welcome! I am glad you stopped by! Inside this site, you will find support for and information about pregnancy and childbirth, breastfeeding, and doula care.
Products: We offer products that help expectant and breastfeeding families like labor support tools, baby slings and the entire line ofMedela and Ameda breast pumps as well as a variety of Medela and Ameda breastfeeding accessories and pump parts. You can order them online with your checking account, credit card, PayPal account, by phone, by snail mail or by e-mail.
Bookstore: You can also order pregnancy and parenting books through our online bookstore.
Services for Families: We offer a community based pregnancy, childbirth and parenting resource center located just a few miles east of Manhattan, Kansas. Our resource center, along with our referral network, are devoted to providing expectant and new parents with accurate and up to date services and support. Read about our doula services, coaching services, childbirth education and much more.
Services for Professionals:Ask about our consulting and coaching services. We are serious about promoting, protecting and supporting excellence in health care and supporting our professional colleagues toward those objectives. We provide clinical and professional education, staff assessment and training, consultation with hospitals and agencies, networking and referrals, resource analysis and research for policy development. Our most recent project is coordinating the DiabetesConsulting.com website.
We frequently publish updates so be sure to bookmark our site. Take a look around and thanks for stopping by!